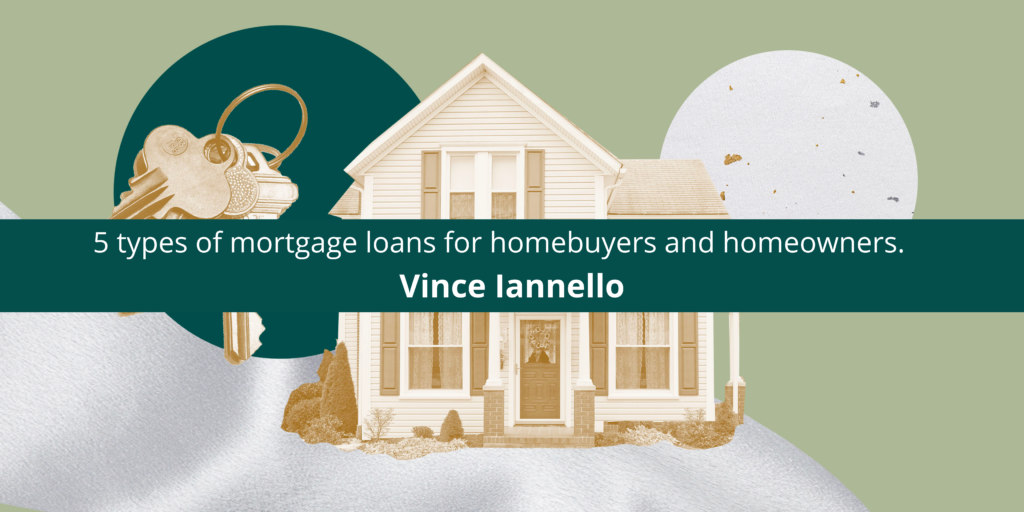 Mortgage and Tax Expert Vince Iannello explains the 5 types of mortgages
Buying A Home Soon or Looking to Refinance? Learn these five types of mortgage loans from Vince Iannello
Vince Iannello knows that every borrower's needs are different. That's why there exist many types of mortgages for borrowers to choose what fits their needs. Vince Iannello recommends checking the advantages and disadvantages of each type before making a final decision. Below are the five common types of mortgages you should know.
1. Fixed-Rate/Capped Mortgages
Vince Iannello explains that in a fixed-rate mortgage, you're required to pay off the mortgagee over a fixed timeframe and at a fixed interest rate. This type does not obey market trends and prices that could affect the value and interest rates. That means your monthly interest rates stay the same throughout the loan repayment. It also means you can budget for other things without worrying about hiked interest rates. However, Vince Iannello notes that you're likely to pay more interest in the longer term. As a result, it takes longer to build equity in your home but offers stability, especially if you intend to live in the house for more than ten years.
2. Adjustable-Rate/Variable Mortgages
If stability is not what you're looking for, you may want to check out the adjustable-rate mortgage type with fluctuating interest rates. Generally, rates can go up or down based on current market conditions. Vince Iannello also points that the first few years of this type of mortgage remain fixed before changing to a variable after a few years. However, he also warns that your monthly mortgage rates can quickly become unaffordable, and if your home value drops, you may not be able to sell it until the loan resets.
3. Conventional Mortgages
A conventional mortgage is a home loan that is not insured by the government. The overall borrowing cost for this type of mortgage is usually lower than most mortgages, even if interests are higher. However, not everyone can qualify for a conventional mortgage loan because you're required to have a debt-to-income ratio of 45 to 50%. You also need to provide substantial documentation to verify your employment, income, assets, and down payments.
4. Open Mortgages
If you wish to pay off your entire mortgage without incurring a penalty or make large payments, Vince Iannello recommends choosing an open mortgage that offers maximum flexibility. However, he warns that you need to keep in mind that you have to be willing to accept fluctuation in interest rates as the payment part is flexible. You can even pay off your mortgage before the intended time.
5. Hybrid Mortgages
Hybrid mortgages involve having more than one type of mortgage in a single mortgage application. For example, the application could contain both fixed and variable and a line of credit portion. Lenders will generally have unique names for these types of mortgages, allowing a mixture of different types to fit what a client needs. Vince Iannello suggests getting this type of mortgage if you're a savvy borrower looking to use a mortgage as an overall financial plan.