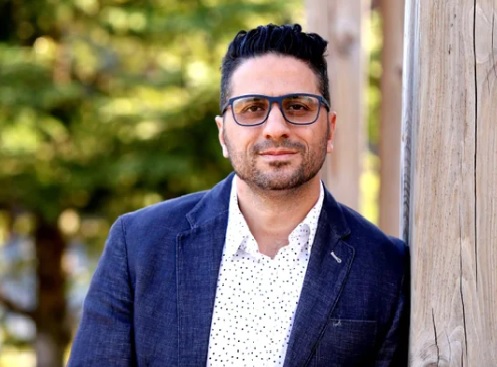 How To Choose Affordable Bookkeeping Services
Companies operating in Canada need affordable accounting services. It is essential for financial management. Bookkeeping services are one of the most important aspects for Canadian companies. It ensures the creation of budgets, managing expenses, keeping track of your invoices, and handling taxes efficiently. Good bookkeeping helps you make financial decisions and steer the company toward profitability.
Companies that want to manage their budgets need to use the bookkeeping services offered by affordable and top-notch financial consultants like Vince Iannello. You need to read the credentials of the tax consultants before hiring them for your accounting services. The reviews of clients suggest that Vince offers dependable services for your company. They will also ensure the confidentiality of your financial information.
Sign a non-disclosure agreement
Companies that intend to outsource their bookkeeping services need to sign a non-disclosure agreement with the selected financial consultants. It ensures the safety of the financial data and prevents leakage to competitors.
Large multinational companies, small and medium organizations, startups, families, and individuals can make use of the accounting services offered by accounting professionals. The finances are different for each company. So, you need to choose a financial consultant that fits your business.
Good bookkeeping ensures reconciliation, tracking, preparing budgets, and reporting finances, irrespective of the size of your business. An experienced financial consultant organizes your finances and ensures compliance with external and internal agencies like the CRA (Canada Revenue Agency).
You may be thinking of hiring an accounting professional on a salary basis for all your internal accounting needs. It incurs additional expenses. In addition, if your accounting professional resigns all of a sudden, you will face a lot of difficulties managing the finances. So, you can utilize the bookkeeping services offered by a trusted consultant, Vince Iannello for your business.
The financial consultants ensure that important documents meet company standards and comply with the needs of external agencies. You can either hire a part-time or full-time bookkeeper to manage your expenses and invoices. The consultants will charge appropriately without putting a burden on your finances.
Customized solutions
An experienced consulting firm will offer scalable and customized solutions to meet your company's bookkeeping needs. Some of the services for bookkeeping for your company are tracking receipts and expenses, payroll services, HST/ GST reporting, engaging in the collection of past dues from customers, coding, entering, and paying bills, maintaining vendor details to make payments, reconciling credit card and bank statements, maintaining a list of collections to be received from customers, preparing audits and analyses to support the CFO, and preparing financial plans and statements weekly, quarterly, monthly, and annually. The consultants also assist in the creation of budgets and business models.
You can also maintain bookkeeping services on the cloud. It helps manage finances and business from anywhere in the world. You can access invoices, receipts, documents, and reports while on the move and make financial decisions instantly. The financial consultants use the latest software to manage your entire bookkeeping needs.
An experienced financial consultant avoids penalties by preventing errors and discrepancies in tax documents. Proper budgeting and sticking to it reduce unwanted expenses. By outsourcing bookkeeping, you can focus on management, sales, and marketing. You can make better decisions with up-to-date finances.